We Offer Affordable & Fast Title 24 Report & Hers Test For
Home

Business

Contractors
Send Message for Initial Free Consultation for Title 24 Report or HERS Test for New Constructions & Renovations.
Title 24 & HERS Test Berkeley
NorCal Hers knows that Title 24 Paperwork in Berkeley and then the HERS Testing for your Berkeley, San Francisco, or Bay Area Home is required by the law, so we make the process simple and affordable for home owners and contractors. According to the California Title 24 Code, for Construction and renovation of homes and commercial buildings home owners and contractors need to get Title 24 and HERS Test for most California cities like San Francisco, Oakland, Albany, Orinda, Piedmont, Moraga, Lafayetta, Walnut Creek, and other Bay Area and Sacramento suburb cities to open and close the process of building permits. NorCal HERS will help you to open and close building permits smoothly and make your Bay Area home more energy efficient. Also, it will lower your monthly energy costs. Tests that are included in our Berkeley and Bay Area HERS Test are:
Duct Test
Fan Efficiency Test
Air Flow Test
Refrigerant Test
Title 24 Testing & Paperwork
Stay Comfortable Without Overheating Your Budget
HERS Test for your Berkeley or Bay Area home or commercial building will not only help you open and close building permit, you could receive hundreds of dollars in rebates and save on your Berkeley home's energy bill. You will keep your home or office warm in the winter, cool in the summer, and comfortable for all seasons. Through our various HERS tests like the Duct Test, you'll get an assessment of your heating and cooling system. After performing Duct Test for your Berkeley home, our techs may recommend:
A comprehensive tune-up of your heating or cooling system
A high efficiency heating or cooling system
Split system central air conditioning
A programmable or Wi-Fi connected thermostat
Let's help you get your Berkeley, Orinda, Layayetta, Oakland, Walnut Creek, and Bay Area Home's building permits through easy and affordable HERS Testing and make your home a more comfortable place to hang out all year long.
Get Residential & Commercial Rebates and money saving with HERS Test
NorCal HERS efficiency methods and tests can give you a head start on reducing energy costs in your home. Your HERS Tester Berkeley can give you many useful recommendations to save money on your home's energy bill. Out of the many recommendations we give to our clients, one of the simple and effective one is:
Smart Thermostats Program – Home Comfort – Automatic Savings.
One of the easiest ways to save on your energy costs is by installing a smart thermostat. It uses sensors and WiFi technology to maximize your home comfort and energy savings. Our technicians will suggest many, many ways for you to small upgrades but save big money on energy bills.
HERs Benefits: Get Building Permit & Save Money on Energy Bills
NorCal has the professionals that will make the process of Title 24 and HERS Test for Berkeley, Bay Area, San Francisco, Orinda, San Pablo, Oakland, and for any of the Bay Area cities an easy, smooth, and afordable process for you. We are properly certified through CalCERTS Inc to process your paperwork for Title 24 and HERS Testing and are also licensed and bonded. We will closely work with you and will promptly deliver you the necessary paperwork for your Title 24 and HERS Test. The added benefits that you get with our HERS services is Energy efficiency which will save you money. We know that you want your home or office in the Bay Area warm in the winter and cool in the summer in the most economical way. NorCal HERS has worked with many Berkeley and Bay Area home owners and commercial contractors to save thousands on energy bills. Call us today and experience the difference.

Air Balancing
We offer commercial and residential air balancing for systems that need more effeiciency but not major repairs.

Hers Testing
We offer professional HERS Testing service in Sacramento & most of California.

Title 24 Report
We offer affordable and smooth Title 24 Report Services in Sacramento and California.
Duct Test
Our professionals will perform duct test for your business or home, it's included in our HERS Testing services.
Air Flow Test
We can also offer Air Flow Test for your Sacramento or California home.
Air Balancing
Our techs can also perform Air Balancing Test for your office or home.

Refrigerant Test
Refrigerant Test is performed by our specialists while doing HERS Test.

Energy Audit
We can also offer comprehensive energy audits for your Sacramento or Bay Area home
Proudly Offering Discounts For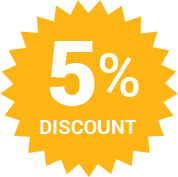 For New Customers
For Seniors
For Contractors
Choose Us & You'll Get

Quality
Best in class service

Affordability
We beat competitor rates

Availability
We'll be available around the clock for you
Testimonials
"The team at Norcal HERS guided me through the process of Title 24 and helped me open my home renovation permit in Sacramento, highly recommended!"
~ Jamie, Home Owner
"Yosi inspected our office and did a HERS Test for us in Roseville"
~ Tom, Home Owner Roseville
"Moe answered all of my questions about the Title 24 Report, and I was able to get a fast affordable Title 24 report in El Dorado Hills Ca"
~ Helen, Home Owner